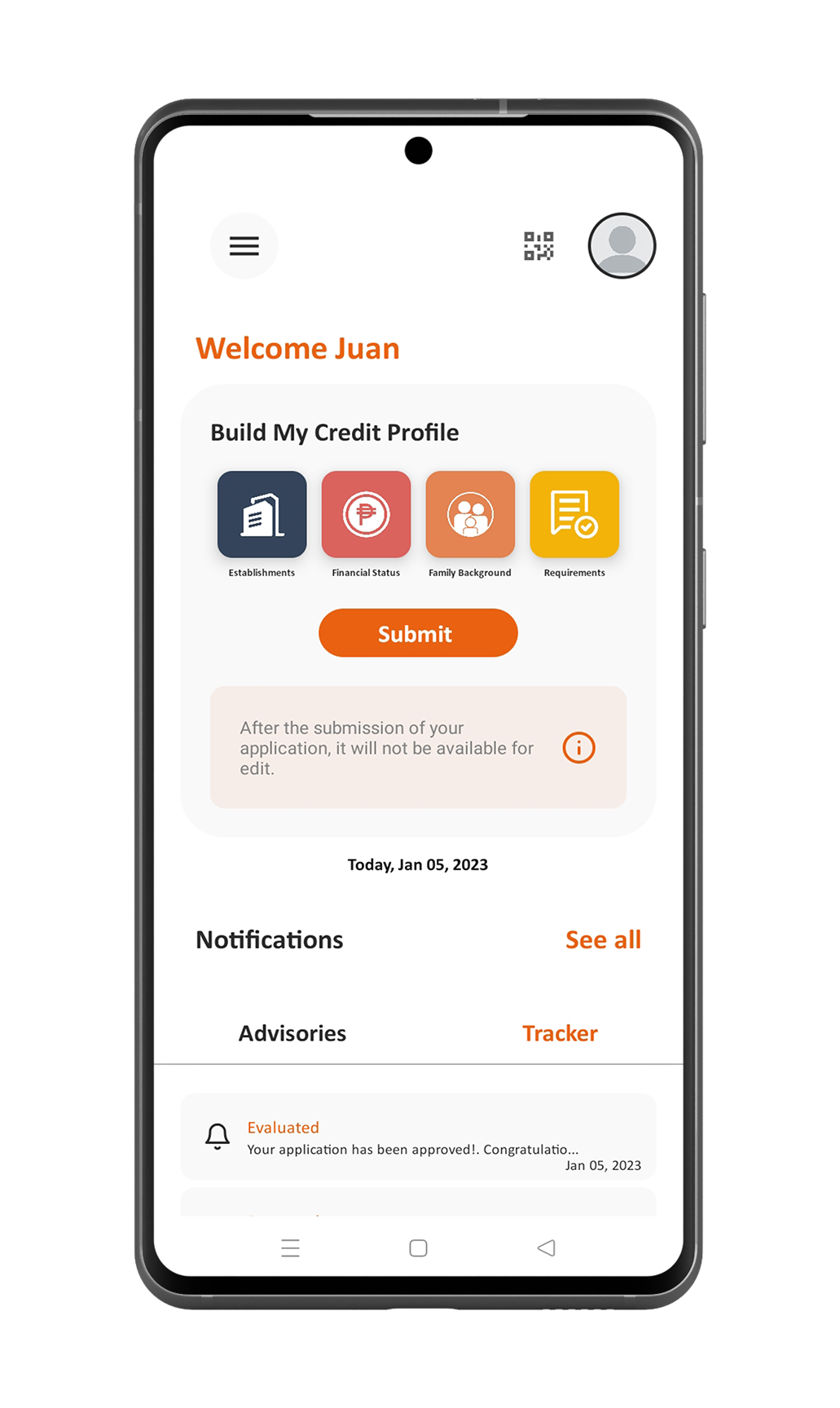 Quick Guide for your customers
To Create a DATOS account, sign up using the DATOS app or you can sign in using your existing Facebook account, Apple ID or your Google account.
After Login, you can choose an establishment of your choice.
Fill up and upload requirements
Provide the needed information in the given section such as "Financial Status", "Family Background" and "Requirements".
Accomplish your application
After filling up and completing the needed information, submit the application and kindly wait for verification.